Homework
MyMaths homework...Pictograms and Bar charts.
Times table rockstars, focussing on 4 and 8 times tables.
Purple Mash homework.....All about magnets.
Spellings:
The children will be given 5 spellings every Friday. The children will be tested the following Friday.
There will be no spelling test next week, however the children have been given a new sheet of spellings. The first 5 are to be learned over the holidays....
accident, actual, address, answer, appear.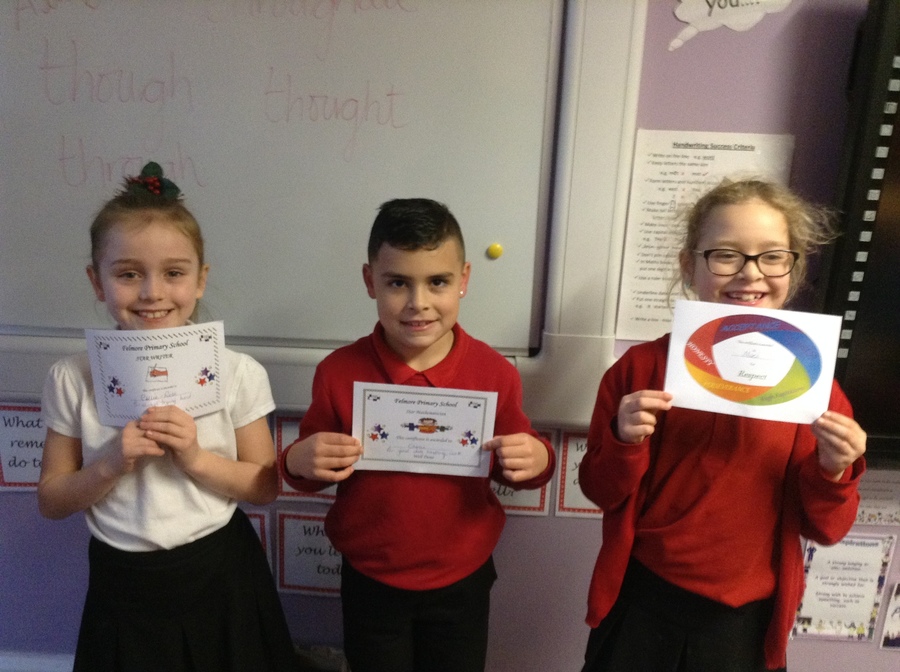 PE is on Thursdays- please ensure full indoor and outdoor kit is in school. Earrings need to be removed and hair tied back.
Friday 15th December 2017
Welcome to Turquoise Blog
As always, another fantastic week! The children have all worked incredibly hard again this week.
In English this week the children have been learning to write poems using onomatopoeia, similes and personification.
Well done to all the children for learning The Little Christmas Tree for our Carol concert. They were fantastic!
After the holidays our new reading workshop book will be Charlotte`s Web. If any children have copies at home, they may bring them into school as long as they are named.
In Maths the children have been learning about data handling. They have learned tallies, bar charts and pictograms.
Thank you to everyone who came to our Carol concert. It was lovely to see you all and we hope you enjoyed it.
Certificates
Congratulations to Charlie for receiving Mathematician of the week and Callie-Rose for writer of the week. Maci received the Core Value certificate-Respect.
Have a lovely weekend!
Mrs Kimberley