Welcome to our Weekly Blog!
Quartz class!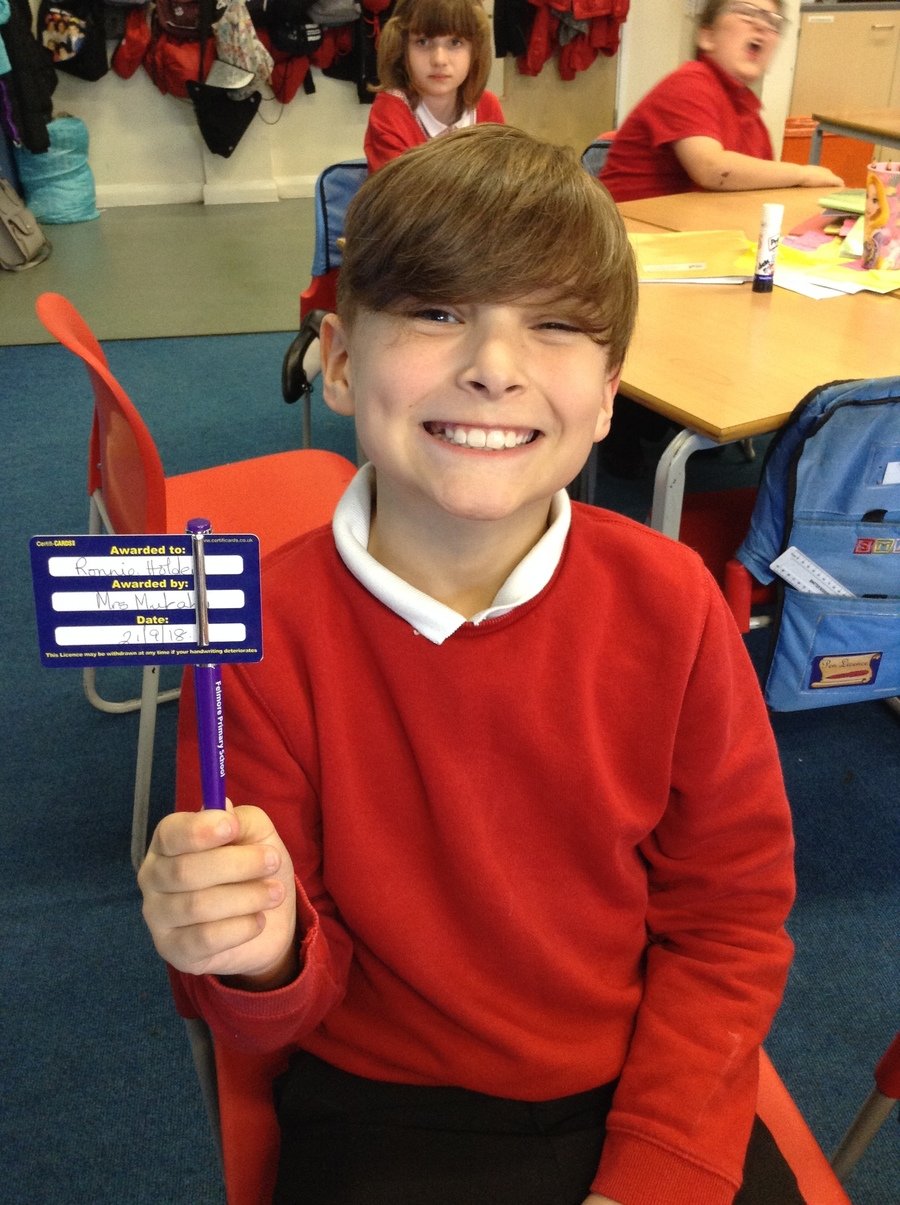 Well done to Ronnie, who has received his pen licence!!!!
What an excellent week we have had in Quartz class!
We started the week off with our swimming lessons, which Miss Lilley can see we are all progressing in already! She is very proud that some children, who find swimming very scary, have faced their fears and are now enjoying swimming lessons. Well done year six!
Our English this week has been continuing our narrative work based around "The fox and the girl!" We are now beginning to work on the skill of drafting and redrafting our writing so that we can ensure that it is the best it can be! This is sometimes tricky but we are getting better at noticing any punctuation we have missed or choosing more exciting vocabulary. We are also working hard to use a variety of different types of sentences. We looked at using conjunctions, as well as dialogue within our writing to move the action forward.
Our Maths this week has been focusing on addition and subtraction. We revised using the column method to add and subtract. We also used the inverse to find out the answers to missing gap problems. Some children worked with decimal numbers too. Our work also included a variety of word problems and reasoning challenges to really show that we could apply our skills to different types of problems.
In our reading, for the first three days of the week we looked at a variety of questions around an extract of text about "The Jungle Book". We worked on our retrieval, inference and vocabulary skills. On Thursday and Friday, we continued our work on Kensuke's Kingdom. We really enjoy this book and look forward to completing some work on it very soon!
We have continued our work in Spanish and were able to have short conversations, asking and answering questions and greetings. In RE, we looked at Hinduism. We also had a fun Mayan art lesson which involved going outside and getting messy! We learnt about microbes in Science and about how bacteria spreads. We also found out about Edward Jenner who discovered the first Vaccination and le
learnt about penicillin. We continued our work on "I'll be there" by the Jackson 5 in music (we have some excellent singers in Quartz class) and we voted for our Junior Governing body representative! Well done Temmy! I am sure you will be a good role model and spokesperson for our class.
Have a wonderful weekend!
I hope to see all of you bright and early for swimming on Monday morning!
Miss Lilley