Useful websites:
Homework:
Write a book review.
Practise addition and subtracion facts using hit the button.
https://www.topmarks.co.uk/maths-games/hit-the-button
Spelling:
Controversy
Programme
Exaggerate
Nuisance
Disastrous
Competition
Mischievous
Profession
Homework:
Find out more about Captain Cook and produce either a biography or a fact file about him.
Solve these:
30% of 560
25% of 8400
45% of 500
51% of 600
You could also work together with your family to solve this challenge:
Reminders:
Ensure all clothes, PE kit, bags etc are named.
No big backpacks please.
Hair bows should be small and in school colours.
Water bottles should be in school so your child can have a drink in class.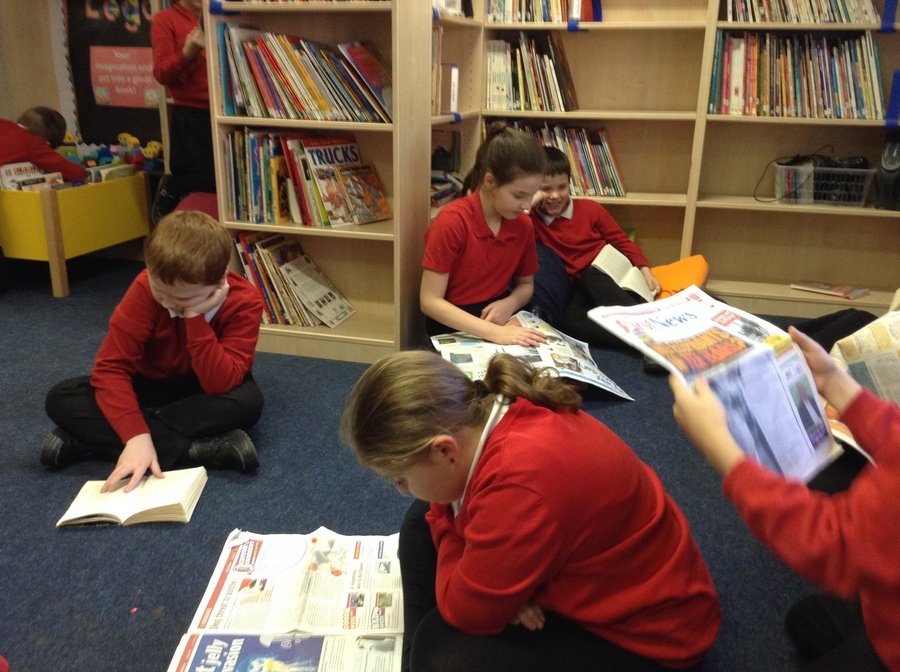 Jet Class Blog 15th March 2019
Swimming every Monday. Please be in school by 8:30am so we can get to the pool on time.
Jet class blog
Welcome to Jet class blog. Jet class have been working very, very, very hard this week and have improved in many subjects.
Here are the rewards:
Maths - Matthew for great percentage work.
English - Hudson for descriptive story writing.
Golden stickers- Harry, Tiana and Kodi.
Maths
In Maths this week we have been working on percentage reasoning problems and have persevered a lot. On Friday we tried doing an extremely hard challenge called fractions in a box. Hannah, Grace , Bethany and James were the first group to solve the challenge so well done to them. Over the weekend don't forget to practice your times tables as well as your addition and subtraction facts. Next week we are doing measurement.
English
In English this week we have begun writing our adventure stories and have tried our best to make them as descriptive as we can. Lots of the stories have turned out very well and still have lots more to come. We will be continuing these next week.
In the afternoons we have learnt about The Last Supper in RE and also focused on Captain Cook the explorer. We located countries on a map that he discovered. We also identified the equator, Arctic and Antarctic Circles and the Tropics of Cancer and Capricorn.
Have a great weekend and see you next week ready for a new week in Jet Class.
Written by Hannah and Bethany