01.12.17 Homework
Topic – Find out about the United Kingdom. Discover what countries make up the UK, as well as the capital cities of each of these countries. Can you find out any famous landmarks in the UK?
Mathematics – Homework has been set on MyMaths.co.uk
Year 2 - Garnet Class - Mr Nelson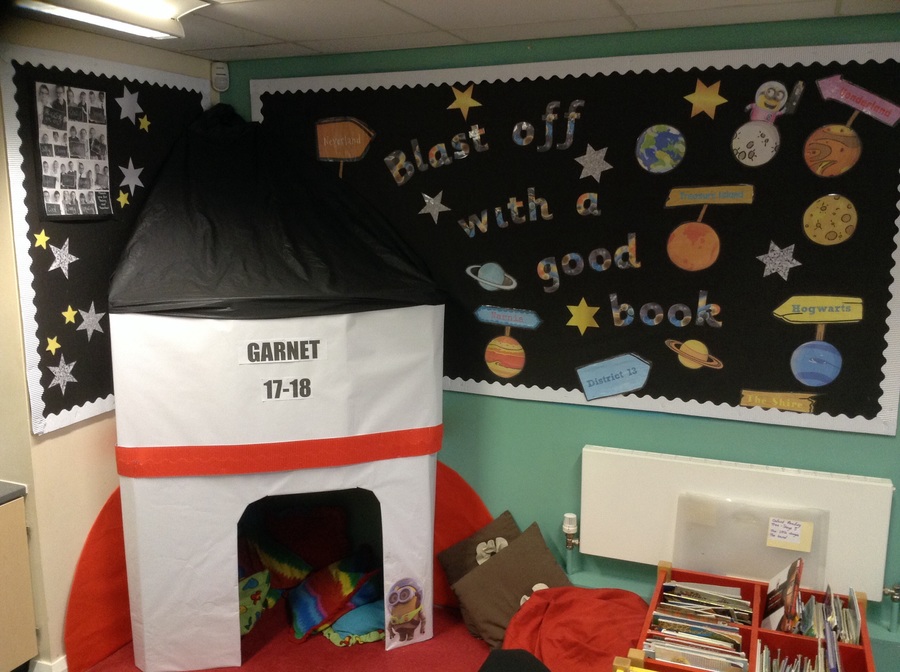 Please look at our Christmas Hampers, the tickets are on sale!
Last chance to buy a tick for the hamper, tickets will be drawn on Monday.
We had a fantastic time wearing our Christmas jumpers to our Christmas dinner on Thursday; we pulled crackers whilst eating turkey! We were really lucky we had a special visitor…Father Christmas came in ringing his bell. We got very excited to see him. After lunch we went to see him in our Christmas dome, he gave us all a present for being so good!
We really enjoyed sharing our Christmas production with you, Lights, Camel, Action! We are extremely proud of how well we all did; we hope you enjoyed watching us as much as we enjoyed sharing. We were even lucky enough to share our production with Key Stage
This week in maths we have looked have started to look at the properties of shape and rotation of shape. We had to describe different shapes and then turn them quarter or half turn clockwise.
During our English sessions this week we have looked at instructions. We followed visual instructions to create a lego model, we then had to write the instructions for some else to follow, we focused on using imperative verbs and time words.
During our topic this week we used the atlases to label different oceans and continents on a world map and then the different countries within the united kingdom and surrounding seas.
We continued to look at scratch and how we could implement different algorithms to move our own creation. We have looked at the three forces this week and practically applied all three! We had to pull elastic bands to make 2D shapes. We had to twist material as small as we could and we had to push play doh to flatten it as thin as possible.
Don't forget to bring your party clothes in on Monday ready for the magician!
Enjoy the weekend, see you all on Monday!