Reading
Children are expected to read every night and a comment placed in their reading diary. Children's books will be changed
once a week on Monday but they will need to hand their book in daily to earn reading raffle tickets. Reading is not just about reading the words on the page but understanding what the story is about. We will be working on their comprehension skills so please ask lots of questions about their books and what they have read.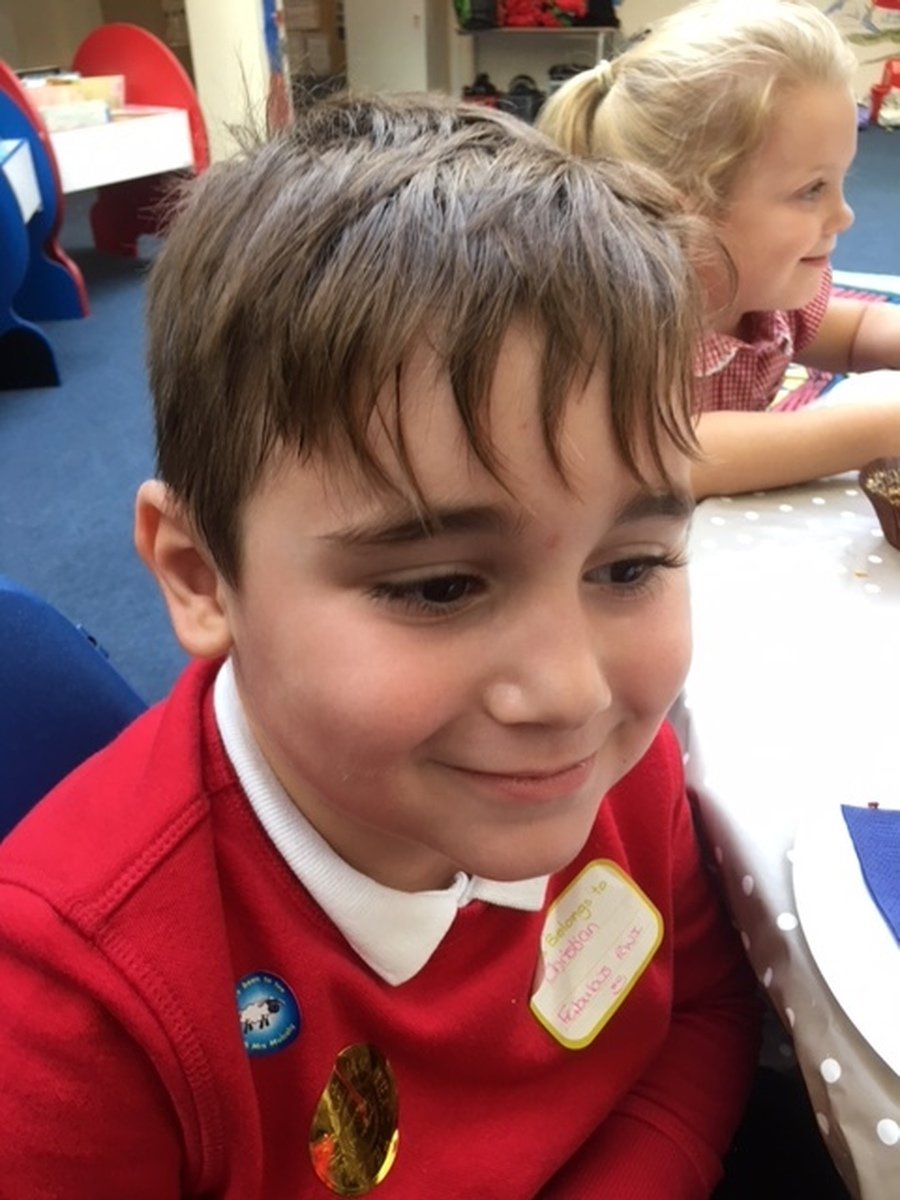 Welcome to Emerald Class
Week ending 21st September 2018
It was so lovely to meet so many of you at our curriculum meeting – if you have any questions please do not hesitate to come and ask or if you have any concerns I will be only too pleased to help.
Can I please ask that book bags and PE bags are not too large as you can see from the photos the coat pegs are close together and bags take up the space of two pegs. Book bags need to fit safely in the drawers.
Water bottles are not provided in year 1. Please send your child into school with a named water bottle every day. Children need to have water in their bottle.
This week in maths, we started the week counting backwards. We then moved on to thinking about how we find a number that is one more or one less than a given number. We used multi-link, pictures and a number line to help us find the answer. We loved playing musical chairs when we thought about finding one less.
Our English work has around the book Titch. We have continued to echo and choral read the story. (We have this as our fluency homework this week). We have thought about the setting of the story – the home and thought about what we would do in the familiar settings of our home, bedroom, the park and school. We then thought about the characters of the story who they are, what they do and how they are related. Having looked at he characters we thought about what they might be saying to each other using our sounds and 'Fred' fingers to write speech bubbles. We finished the week thinking about how the story was sequenced putting pictures in order and writing a sentence underneath.
Topic
This week we learnt about the different bones in our bodies. We discussed and looked at the different types of bones we have identifying our skull, spine, hips, pelvis, thigh bone, shoulder, collarbone, and finger and toe bones. After looking at the human skeleton we looked at the skeleton of a dog, fish and chicken looking for the similarities with our skeleton. We then sang and danced to the song 'Dem Bones' thinking about how the bones are connected.
In music we continued learning about how to keep the pulse in a piece of music. We then sang our song 'Hey You!', and performing it. It was then very exciting Mrs Waller told us that we were going to play the recorder to accompany the song. We learnt how to hold a recorder and where to put our fingers to make the note c. We had to blow gently into the recorder to stop it screeching – we tried really hard and it was so much fun.
After learning about skeletons in our topic lesson we created a moving skeleton model using split pins. We had to carefully cut around a skeleton template before using split pins to join it together. Can you help us work on our scissor skills please?
In PE we continued to work on our fitness. We pretended that the hoops were cars moving forwards, left, right and reversing backwards, and completing an emergency stop. WE had to be careful not to crash into each other.
Just a little plea please! Could you please encourage your child to practice dressing and undressing at home, including socks and shoes as this will speed up the time it takes to change, thank you.
Could we also remind you that children cannot wear jewellery on PE days. If they are unable to take out earrings they will not be able to join in the lesson. We are not able to tape over earrings anymore and we are not allowed to help children remove their own earrings.
Just a reminder that children need black shorts, a red t-shirt, plimsolls or trainers and a warmer tracksuit, for outdoor PE during the winter months, in their PE bags. Some children were unable to join in the fun this week as they did not have any suitable footwear for PE.
Have a lovely weekend
Mrs Waller