Welcome to Emerald Class
Week ending
14.07.17
Reading
Children are expected to read every night and a comment placed in their reading diary. Children's books will be collected in twice a week and changed if they have read their book. Reading is not just about reading the words on the page but understanding what the story is about. We will be working on their comprehension skills so please ask lots of questions about their books and what they have read.
Mrs Waller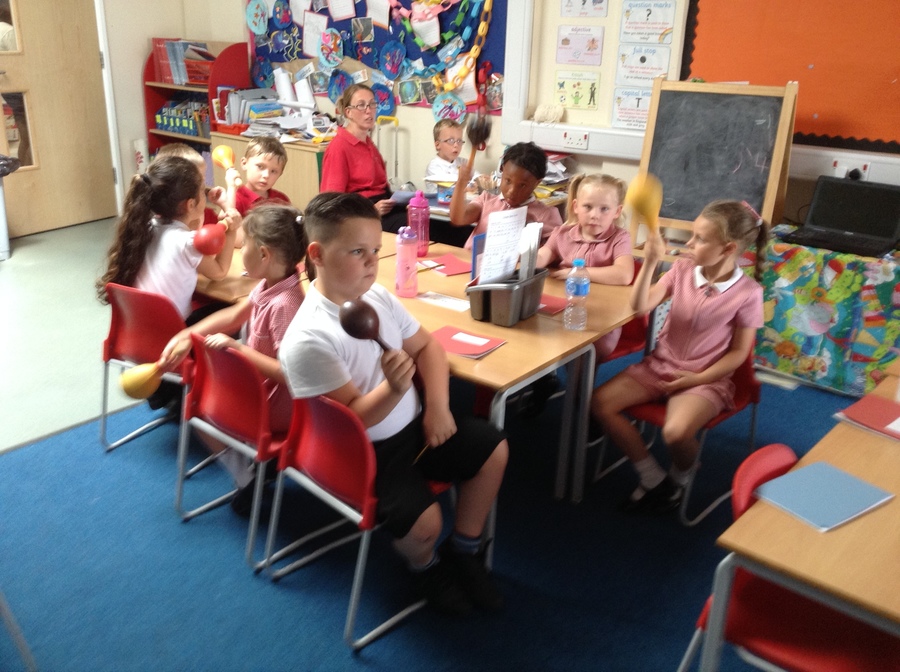 What a busy and exciting week we have had. We have spent the mornings learning about what life is going to be like in year 2 and getting to know our new teacher Mr Nelson. In English we began to learn about different sentence structures, completed a superhero profile, using a crystal ball to look into the future and setting goals and finally started to think about our first topic the Great Fire of London. In maths we used digit cards to make small and big numbers placing them in place value columns, collected data to create a bar chart, looking and the properties of shapes and on Friday adding and subtracting 10 from a given number.
This week we also sang in two summer concerts we hope you enjoyed the music. We loved seeing you and singing our songs.
On Friday the weather was kind to us and Sports day went ahead it we had great fun and enjoyed you cheering us on.
We also finished listen to our story George's Marvelous Medicine - it was very funny.
Have a lovely weekend see you Monday
Mrs Waller