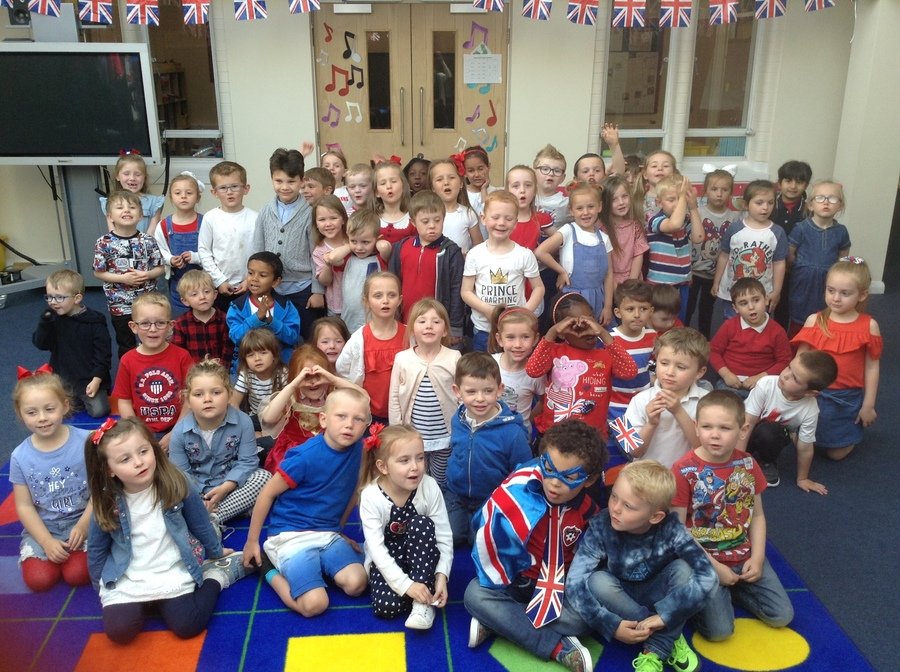 This week in maths we have been busy measuring! We have really enjoyed measuring lots of different things including our friends, Mrs Carrig and Miss White! We have used a variety of measuring tools like rulers, meter rulers, tape measures, paperclips, cubes and even footsteps! Why don't you try measuring different things at home?
This week we have been busy looking at a variety of books. We have read and completed activities on a different book each day. We have then completed lots of activities relating to the story. We have made masks and stick puppets and acted out the different stories. We have also been busy writing our own stories
We were very excited on Friday to celebrate the Royal wedding with a right royal afternoon! We found out lots of things about our royal family. We have enjoyed designing wedding cakes, writing invitations and wedding cards.
We have been continuing to practise our Dear Zoo story. We are really looking forward to sharing it with you all next week.
Next week we are going to be writing dinosaur fact books. It would be great if you could find out some facts about dinosaurs.
Dates for your diary:
22nd May at 2:45 – Dear Zoo afternoon, come and listen to us retell the story and share the books we have written
25th May – Elmer day, come to school dressed in colourful clothing, £1 donation
Have a lovely weekend
Mrs Carrig